Rand L. Stephens (of Counsel)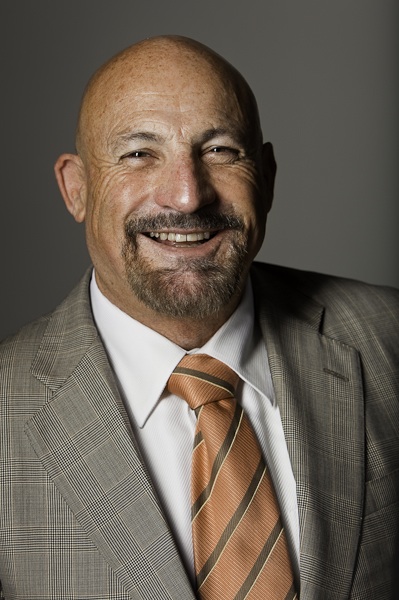 Attorney Rand L. Stephens has practiced law in the San Francisco Bay Area for nearly three decades, and has focused on labor and employment relations matters since 1987. He has extensive experience representing both employees and employers in civil litigation, arbitration and mediation.
Originally from Washington State, Mr. Stephens earned his law degree from San Francisco Law School in 1984. While in law school, he was recipient of the Moot Court First Place Overall Award from the San Francisco Trial Lawyers Association, the Jake Erlich Scholarship and the Cohn Endowment Scholarship. Mr. Stephens now teaches the course "Discrimination in Employment" at his alma mater.
In private practice, Mr. Stephens has handled all types of employment law cases, involving issues such as:
He represented the whistleblower in the high-profile Alaska Airlines crash case, Liotine v. Alaska Airlines.
Mr. Stephens is a certified mediator, serving on the Alternative Dispute Resolution Panels for Contra Costa County and Alameda County Superior Courts. He also sits as a Judge Pro Tem in Contra Costa County Superior Court, Mt. Diablo Municipal Court and Delta Municipal Court.
Education
Professional Mediation Associates, Certification as a Mediator, 2004
Los Medanos Community College, Spanish, 1997
San Francisco Law School, Juris Doctor, 1981-1984
California State University of Fresno, Business Administration 1965-1966
Diablo Valley College, Business Administration, 1966
Admissions
The California Supreme Court
United States District Court, Central District of California.
United States District Court, Northern District of California
United States District Court, Eastern District of California
United States Court of Appeals, Ninth Circuit
Special Awards & Commendations
San Francisco Trial Lawyers Association, Moot Court First Place Overall Award, 1984
San Francisco Trial Lawyers Association, Moot Court First Place "Best Brief" Award, 1984
San Francisco Law School 1983 First Place Award for Client Counseling Competition
Professional Associations & Memberships
State Bar of California (Member)
Contra Costa County Bar Association (Member, ADR Panel, Fee Arbitration Panel, Employment Section and Criminal Section)
Los Angeles County Bar Association (Member)
California Dispute Resolution Council (Member)
Alameda County Bar Association (Member, ADR Section)
California Trial Lawyers Association 1985-1988 (Legislative Committee)
American Bar Association 1985-86
Judicial Experience
Contra Costa ADR Panel, Mediator/Arbitrator, 1991-present
Contra Costa County Bar Association (Attorney's Fee Arbitration Panel), Arbitrator, 1990-present
Contra Costa County Bar Association (Arbitration Panel), Arbitrator, 1989-present
Contra Costa County Superior Court (Small Claims Appeals/Juvenile Court), Judge Pro Tem and Arbitrator, 1987-present
Mt. Diablo Municipal Court (Small Claims), Judge Pro Tem, 1987-present
Delta Municipal Court, Pittsburg (Traffic/Small Claims/Juvenile), Judge Pro Tem, 1987-present
Bay Judicial District (SMART Program and SMARTER Program), Mediator/Arbitrator, 1987-present
Educational Instructor
Diablo Valley College, Instructor (Business Law), 2005-present
Los Medanos Community College, Instructor (Online Business Law) and Substitute Instructor/Guest Lecturer (Business Law and Real Estate Law), 1996-1998
San Francisco Law School, Adjunct Professor (Discrimination in Employment) and Substitute Instructor (Evidence), 1990-present
Healds Business College, Guest Lecturer (Business Law), 1985
Publications
"The Living Law," Publisher/Editor/Contributor, 1993-present
www.jobdiscrimination.org website, 1999-present
"Are Your Disabled under the Americans with Disabilities Act?" RUMBLINGS (a newsletter of the Crohn's & Colitis Foundation of America), 1997
"Do You Need a Living Trust?" RUMBLINGS (a newsletter of the Crohn's & Colitis Foundation of America), 1996