Benefits Available to Workers and Small Businesses Hurt Financially by the Coronavirus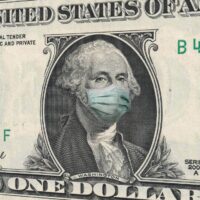 The COVID-19 coronavirus pandemic continues to rage on, causing economic turmoil around the country. Many businesses under forced closure are experiencing significant hardship, leading to employees being furloughed or terminated. The federal and state governments have been passing various forms of economic relief for workers and small businesses harmed by the pandemic. Continue reading for an explanation of some of the coronavirus relief efforts that benefit California workers, and call a knowledgeable California wrongful termination lawyer for help with an employment-related matter.
Paycheck Protection Program
The Paycheck Protection Program is a loan designed to provide a direct incentive for small businesses to keep their workers on payroll during the coronavirus pandemic. The U.S. Small Business Association (SBA) will forgive loans for recipients so long as the business keeps all employees on the payroll for eight weeks, and the loan proceeds are used to cover payroll, rent, mortgage interest, or utilities. PPP loans can be obtained from any participating federally-insured lender or existing SBA 7(a) lender. Reach out to your local lender to find out if they are participating.
Unemployment Insurance Eligibility
California workers who are involuntarily unemployed through no fault of their own but who are physically able, willing, and ready to work can obtain unemployment insurance benefits. Historically, recipients had to show that they were looking for work each week to receive benefits. Due to the economic impact of the novel coronavirus, California has waived that work search requirement. California has also waived the seven-day waiting period for filing claims.
To continue to receive benefits once approved, workers must file a weekly certification that they continue to meet eligibility requirements, which include that they are:
Physically able to work
Available to work
Ready and willing to accept work immediately
CARES Act Unemployment Benefits Boost
The federal Coronavirus Aid, Relief, and Economic Security Act (CARES Act), signed into law on March 27, 2020, provides additional relief for businesses and workers affected by the novel coronavirus. The CARES Act expands existing unemployment benefits in two ways:
Unemployment recipients can receive an additional $600 per week, on top of the weekly benefits they otherwise receive under state law.
The maximum number of weeks that individuals may continue to receive benefits has been extended.
Advice and Assistance From Experienced Bay Area Employment Lawyers
If you are a San Francisco employee or employer in need of advice or representation concerning retaliation, workplace discrimination, or other California labor law issues, contact the Richard Koss Bay Area employment law attorneys at 650-722-7046 on the San Francisco Peninsula, or 925-757-1700 in the East Bay.