California Governor Signs State Budget which Boosts Funds to Employee Protection Agencies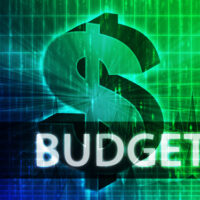 As the California legislative session drew to a close, Governor Jerry Brown signed into law the budget which his office had a large hand in creating. Included in the budget was a major boost to the funds allocated toward employee rights enforcement agencies. Additionally, a trailer to the budget has introduced changes to claims made under the Private Attorneys General Act (PAGA).
The budget signed by Governor Brown will fund 28 new staff positions within the Department of Fair Employment and Housing. The newly-hired staff members will address enforcement of the laws, investigate employee complaints of civil rights violations, and respond to requests made under the provisions of the Public Records Act. Additionally, the budget will fund 28 new staff spots within the Department of Industrial Relations, pursuant to a request made by the Department of Labor Standards Enforcement. The new staff members will be tasked with addressing a backlog of complaints, as well as the ongoing workflow of the state's Wage Claim Adjudication and Retaliation Complaints Investigation units. A trailer to the 2016-17 budget has also introduced changes to certain time limits associated with employee PAGA claims, as well as a new process for approving PAGA settlements which offers the Labor and Workforce Development Agency an opportunity to review the settlements before they are made final.
These increases to the resources of investigation and enforcement staff for California's fair employment and labor law agencies are anticipated to increase the agencies' responsiveness to employee complaints of illegal or discriminatory employment practices. California employers would be advised to review their internal employment policies and anti-discrimination measures with an experienced employment law attorney to ensure that they are in compliance with the law, before enforcement becomes more aggressive.
If you have encountered discriminatory treatment as a California employee via an employer's practices regarding hiring, promotion, or termination, or are an employer with questions about your organization's compliance with California's complex laws governing employee rights, contact the knowledgeable and experienced Bay Area employment law attorney Richard N. Koss for a consultation on your case, in San Francisco at 650-722-7046, or in the East Bay at 925-757-1700.