California Supreme Court Settles Dispute over Calculating Overtime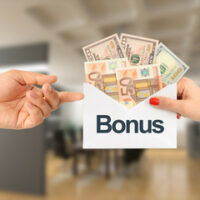 The Supreme Court of California has recently issued a ruling in the class action lawsuit titled Alvarado v. Dart Container Corp. of California, a case revolving around how a worker's overtime rate of pay should be calculated when the worker has received a flat sum bonus during the pay period. Read on to learn more about the case and what the Court's ruling means for employers and employees in California, and contact an experienced San Francisco labor and employment attorney with any additional questions.
Dispute over overtime calculation
The dispute at the center of Alvarado v. Dart Container Corp. was over how a worker's overtime rate should be calculated when they received a bonus that was fixed at a particular amount, not tied to the amount the employee worked, earned, or sold (i.e., a flat sum bonus). The plaintiffs in Alvarado received $15 per day as a flat-sum bonus when they worked full weekend shifts. The bonus did not vary in proportion to how many hours the employee worked. The dispute arose over how the worker's overtime premium would be calculated in pay periods when they received one of these flat-sum bonuses. The plaintiffs argued that the bonus should be divided by the number of regular, non-overtime hours that they had worked during the pay period. The defendant employer argued that they should follow the federal approach established by the Fair Labor Standards Act of attributing the bonus proportionately to all hours worked, including overtime. Ultimately, the plaintiffs' argument prevailed.
Court sides with employee-friendly calculation of overtime
The Court noted as background that California state policy favors both a 40-hour, six-day workweek and construing labor laws in favor of workers. The Court explained that the California Labor Code instructs employers to treat flat-sum bonuses as if they "were earned on a per-hour basis throughout the relevant pay period." Since, the Court explained, the bonus could be earned even during pay periods when the employee worked no overtime, the bonus should be considered to have been earned only during non-overtime hours, and only those hours should be used when determining the bonuses' per-hour value.
The Court was careful to note that their decision to calculate overtime rates when flat-sum bonuses are earned only by using the number of regular hours worked only pertains to flat-sum bonuses, and not, for example, piece rate bonuses or production bonuses. The Court also pointed out that its decision applies retroactively. California employers and employees who believe this decision may affect them are encouraged to speak with a seasoned employment attorney as soon as possible to learn about their rights or obligations under this ruling.
If you're a California employee and believe you may have been the victim of unfair labor practices, wage theft, or discrimination, or are an employer who wants seasoned legal help in reevaluating workplace policies, contact the knowledgeable and dedicated Bay Area employment lawyers Richard Koss and Rand Stephens, in Antioch at 925-757-1700 or in Redwood City at 650-722-7046.