California's New Expanded Workplace Harassment Protection Law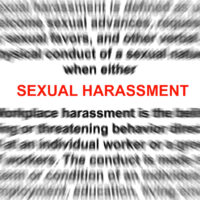 California Fair Employment and Housing Act (FEHA) has established a series of prohibitions on employer conduct, making discrimination and harassment unlawful in a variety of situations. Senate Bill 1300, signed into law by Governor Brown on September 30, 2018, expands the protections of FEHA. The law went into effect on January 1, 2019. Below are some highlights of California's new workplace harassment protection law. If you have questions about the new law or harassment claims brought by or against you or your organization, contact a knowledgeable California labor and employment lawyer.
Employer Responsibility for Conduct of Non-Employees
SB 1300 significantly expands FEHA's protections for workers. Under the new law, employers may be responsible for the conduct of nonemployees with respect to any type of workplace harassment, rather than just sexual harassment, against employees or non-employees working as interns, volunteers, or contractors.
Restrictions on Releases and Non-Disparagement Agreements
Outside of certain exceptions, SB 1300 prohibits employers from requiring employees to sign certain rights away as a condition for new or continued employment or in exchange for a raise or bonus. Employers may not require employees to sign non-disparagement agreements or other documents that would prevent them from reporting unlawful or harassing conduct in the workplace.
It likewise prevents employers from requiring employees to sign releases establishing that the employee has no claim or injury against the employer or other covered entity, which would prevent the employee from otherwise filing a complaint with a state agency, civil court, law enforcement agency, or other governmental entity.
The provisions allow an exception for settlements reached to resolve anticipated or pending claims in court, agency, or alternative dispute resolution forum.
New California Law Sets Uniform Standards for Evaluating Harassment Complaints
The new law officially establishes the standard set by the Supreme Court in Harris v. Forklift Systems as the appropriate standard for courts evaluating harassment suits. Under the law, a "plaintiff need not prove that his or her tangible productivity has declined as a result of the harassment. It suffices to prove that a reasonable person subjected to the discriminatory conduct would find, as the plaintiff did, that the harassment so altered working conditions as to make it more difficult to do the job."
Additionally, the law clarifies that a single incident of harassment is sufficient to create a triable issue of fact regarding the existence of a hostile work environment. A hostile work environment exists where "harassing conduct has unreasonably interfered with the plaintiff's work performance or created an intimidating, hostile, or offensive working environment." The legislature explicitly rejected the "stray remarks doctrine" which prevented single incidents from demonstrating a hostile work environment.
The law sets a uniform standard for evaluating harassment claims, regardless of the type of workplace; the fact that a particular industry has had a greater frequency of sexual comments in the past does not change the definition of harassment for workers in that industry.
Bystander Training
SB 1300 also authorizes employers to provide bystander intervention training to give employees guidance on how to recognize and respond to potentially problematic behaviors in the workplace.
If you're a California employee who has been the victim of harassment in the workplace, or an employer in need of skilled legal guidance, contact the Bay Area offices of employment law attorneys Richard Koss and Rand Stephens for a consultation, in Antioch at 925-757-1700, or in Redwood City at 650-722-7046.