How to File a Discrimination Claim in California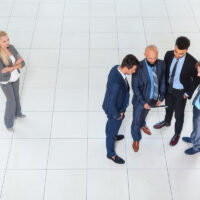 California is a state that has dedicated itself to rooting out and eliminating workplace discrimination. California has very strong anti-discrimination laws and an established process for bringing workplace discrimination claims. However, discrimination is still all-too-common; California's state agency tasked with fielding discrimination complaints reported nearly 25,000 discrimination complaints filed by California workers in 2017 alone. If you have been subjected to discrimination in the workplace based on your membership in a protected class, you may have a claim for employment discrimination. Read on to learn how to go about filing a claim for employment discrimination in California, and reach out to a knowledgeable California workplace discrimination lawyer with any questions or for help with an employment-related matter.
California's anti-discrimination law
The California Fair Employment and Housing Act makes it illegal for most California employers to discriminate in the workplace against anyone based on that person's age, gender, sex, marital status, race, sexual orientation, religion, ethnicity, national origin, physical or mental disability or condition, gender expression, gender identity, or military or veteran status. Discrimination can come in the form of a wrongful termination, denial of benefits such as a bonus or promotion, or refusal to hire, as well as retaliation or creating a hostile work environment.
Filing a claim for employment discrimination with the EEOC or DFEH
In order to bring a claim for workplace discrimination in California, you must first file your grievance either with California's Department of Fair Employment and Housing (DFEH) or with the federal Equal Employment Opportunity Commission (EEOC). There are strict deadlines within which you must file your claim with the DFEH or EEOC. The deadlines for each agency are different. Failure to meet these deadlines can cause you to lose your case or to lose important legal rights. Seek the services of an attorney to advise you about these and other deadlines.
California law covers smaller companies (those with 5 to 14 employees) that are not covered by federal law, so if you are in a small workplace then DFEH is your best bet. Other than that, the DFEH and the EEOC both provide a meaningful review of workplace discrimination claims. They also work in concert with one another, so you do not need to file a complaint with both agencies so long as you indicate your claim should be "cross-filed" with the other agency.
Each agency allows you to file online, but the requirements and forms are different. A workplace discrimination attorney can help you gather the necessary information and fill out the appropriate forms. There are also strict deadlines for filing your EEOC or DFEH Claims.
Either agency will conduct an investigation of your claim. The agencies may ask you and your employer to participate in mediation, ask your employer to provide a written response to your claim, which will then be investigated, or dismiss your claim outright. The investigation will likely involve interviewing witnesses and collecting evidence. If the EEOC or DFEH investigator determines that there was discrimination, they will likely seek out a settlement with your employer. If no settlement can be reached, the case will be referred to an agency attorney to proceed. They may file a lawsuit on your behalf.
If they decide either that no discrimination occurred in the first place or that they are not going to file a lawsuit on your behalf, the agency will issue you a Notice of Right to Sue, which allows you to file your own lawsuit.
Skipping DFEH investigation by obtaining a "right-to-sue"
If you do not wish to go through DFEH's investigation process, you can forego it by seeking a Right to Sue. The notice allows you to jump directly to a lawsuit. You will still need to file a complaint with DFEH, which you can do online or by mailing a printed complaint form to DFEH. DFEH and we strongly advise that you only seek a right-to-sue and pursue your claim in court if you first retain an attorney. Note that if you do choose to file a lawsuit by way of a right-to-sue notice, you forfeit the chance to have your claim investigated by DFEH. You cannot later request that they review your claim.
Filing a lawsuit
After the DFEH or EEOC has issued a right-to-sue, you can file a lawsuit. At that point, if you have not retained an attorney yet, it is time to get one. Your attorney will advise you which court to file in. Once you file the lawsuit, your complaint will be served on your employer and anyone else named as a defendant. The case will then proceed through discovery, motion practice, and trial, depending on whether you and your employer can reach a settlement during that time.
If you are a San Francisco employer or an employee needing personal assistance with a claim of wrongful termination, retaliation, or workplace discrimination, contact the Richard Koss Bay Area employment law attorneys at 650-722-7046 on the San Francisco Peninsula, or 925-757-1700 in the East Bay.