What Are Illegal Firing Practices in California?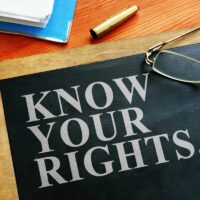 California law provides strong protections for employees against wrongful termination and other discriminatory conduct. Employers who terminate workers for unlawful reasons face the prospect of owing back wages, benefits, and significant additional damages to aggrieved former employees. Continue reading for a discussion of illegal firing practices in California, and speak with an experienced California wrongful termination and retaliation lawyer for assistance with an employment-related matter.
At-Will Employment is Allowed
As an initial matter, it is important to note that California lawfully permits "at-will employment." That means that employers can hire workers with the understanding that employees can be terminated at any time for nearly any reason or no reason at all. Employees who sign an employment agreement benefit from whatever protections the agreement includes, such as providing that termination must be for cause, but absent those contract-based protections, companies can fire employees at any time. In addition, public sector workers and those covered by a collective bargaining agreement have additional protections. An employment agreement not to terminate without cause may also be implied by the law even where not explicitly written.
That being said, federal and California state law establishes certain criteria that may not be used in making an employment decision, including whether to terminate. If an employer fires a worker for an improper reason, then the employee may have a claim for wrongful termination in addition to the claim of violating a statute.
Grounds for Wrongful Termination
Wrongful termination can occur in a variety of ways. The principal forms of wrongful termination under California law are as follows:
Retaliation for the exercise of legal rights. Employers may not terminate an employee for exercising rights guaranteed to them under federal or state law. Certain rights protected by California law include:
Serving on a jury
Taking protected medical and family leave
Taking disability leave or requesting disability accommodations
Reporting or complaining about sexual harassment, discrimination because the employee is in a protected class, wage and hour violations, or other illegal conduct (see "whistleblowing" below)
Member of a protected class. Employers may not fire an employee due to the employee's membership in a protected class. Protected classes include individuals who collectively share certain characteristics. In California, protected classes include:
Race
Sex
Gender
Gender Identity
Sexual Orientation
Color
National Origin
Religion
Age (over 40)
Disability
Marital status
Ancestry
Citizenship status
Medical condition
Pregnancy
Political activity or affiliation
Military or veteran status
If an employer terminates a worker for any of these reasons, they are subject to discrimination and wrongful termination claims.
Whistleblowing. California workers may not be terminated for reporting a violation of a state or federal law or regulation. If a worker reports labor law violations, wage and hour violations, discrimination, harassment, or other illegal conduct by an employer either internally or to an external governmental institution, they may not be terminated for that reason. Nor may an employee be fired for participating in legal action against the employer for one of those reasons, such as for testifying in a wage and hour case.
Constructive termination. Employers may not treat an employer so poorly as to effectively terminate them without actually terminating them for any of the above reasons or where they would not have been legally able to terminate the employee otherwise. Constructive termination occurs when an employer creates an environment so unbearable that it effectively forces the employee to quit.
The WARN Act. In addition to other wrongful termination laws, employers with at least 75 employees must adhere to California's Worker Retraining and Notification (WARN) Act. The WARN Act requires employers to provide at least 60 days' notice before conducting a mass layoff of 50 or more employees or before closing or relocating a facility.
If you are a San Francisco employee or employer in need of advice or representation concerning wrongful termination, retaliation, whistleblower protections, workplace discrimination, or other California labor law issues, contact the Richard Koss Bay Area employment law attorneys at 650-722-7046 on the San Francisco Peninsula, or 925-757-1700 in the East Bay.