Motion to Dismiss Class Action Lawsuit Based on Violation of ERISA Rights Denied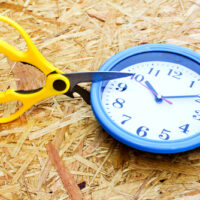 A group of plaintiffs in New York are currently exploring a new theory under which employers can be held liable for avoiding their duty under the Affordable Care Act (ACA) to provide health care for hourly employees. After successfully defending against a motion to dismiss, a class of current and former employees of the restaurant Dave & Busters are now moving forward with their lawsuit against the restaurant chain on claims of violation of certain of their rights under federal employment laws.
The bellwether case is titled Marin v. Dave & Buster's Inc., and is being tried in the U.S. District Court in the Southern District of New York. While the case is being heard in a different state, the results could have national implications, due to the fact that it is based on a violation of laws that apply to employees in all 50 states. Maria De Lourdes Parra Marin is a former full-time server at Dave & Buster's, having worked there from 2006 to 2014. She had been covered by a health insurance policy during her time as a full-time employee, but when the ACA was enacted, she would receive improved health benefits as a result of the higher standards required of employer health care plans under the law. However, before she could enjoy these improved benefits, management at her restaurant location announced that it would be reducing the number of full-time staff it employed as a direct result of the additional $2 million in expenses the restaurant anticipated spending to comply with the ACA. Marin was reduced to part-time status and, as a result, had her health insurance terminated, in March of 2014.
Marin filed a lawsuit against Dave & Buster's on behalf of herself and all other similarly-situated employees of the restaurant, claiming that the restaurant's reduction in hours was done with the specific intent to interfere with the health benefits to which she had previously been entitled as well as benefits to which she would soon become entitled, an act prohibited by the Employee Retirement Income Security Act (ERISA) which governs employment-related benefit plans. The restaurant chain moved to dismiss Marin's claim, arguing that foreclosing an employee's opportunity to obtain benefits in the future wasn't prohibited by ERISA, and since she was not yet entitled to the improved benefit plan, the restaurant hadn't interfered with her rights under the law. However, the court denied the motion to dismiss. The judge explained that the plaintiff's claim that her hours had been reduced for the purpose of interfering with her then-current health benefits was a potential violation of ERISA. Additionally, since she would have been entitled to an improved health plan under the ACA had she remained a full-time employee, rather than simply having a chance at improved benefits, it would also be considered an ERISA violation to reduce her hours with the purpose of interfering with her future right to improved benefits.
If you are an employee in California and believe that your rights to health insurance or other benefits or earnings were violated by your employer, contact the skilled and dedicated Bay Area labor and employment attorney Richard N. Koss for a consultation on your case, at 650-722-7046.