New Bills before California Legislators Geared toward Protecting Harassment Victims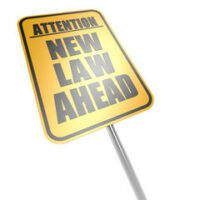 As national attention has shifted to the problem of sexual harassment and assault, especially in the media and other professional contexts, California state legislators have recently introduced three bills geared toward facilitating claims of assault and harassment in the workplace. Read on to learn how these bills could change how California employers handle workplace assault claims, and contact a seasoned Bay Area employment lawyer if you have additional questions or need immediate help.
More time to report harassment claims
In January of 2018, a group of three California State Assemblywomen introduced the SHARE Act (Stopping Harassment and Reporting Extension), AB 1870. Under current law, California workers have one year from the date of the last alleged incident of discrimination or harassment to file a complaint with the Department of Fair Employment and Housing. If AB 1870 becomes law, workers would have three years to report such claims before time runs out. The extension of time would apply not just to sexual harassment claims, but also to claims of discrimination or harassment of all varieties. "Extending the time victims can report ensures they are supported and empowered to speak out when they feel comfortable—violators should not be able to avoid accountability simply because a claim is not filed within 12 months," explained Assemblywoman Marie Waldron, one of the bill's sponsors. Assemblywoman Eloise Reyes, one of the co-sponsors of AB 1870, also introduced AB 1867, which would require employers to maintain records of sexual harassment complaints for ten years from their filing date.
Expansion of duty to prevent harassment
Another bill, this one before the California Senate, would make it easier for an employee to succeed on a claim that the employer did not do enough to prevent harassment from happening in the workplace. SB 1300 would permit a worker to claim that an employer did not take all steps reasonably necessary to prevent harassment, even if that worker cannot prove that they were harassed, as defined under the law. The worker would only need to show that the employer was aware that the worker was enduring unwelcome conduct, that the conduct would be considered harassment if it became more severe or pervasive, and that the employer did not take necessary, reasonable steps to prevent the conduct from continuing.
The law would also prevent employers from requiring that an employee sign a release of claims or nondisparagement agreement in exchange for a raise, bonus, or as a condition of continued employment. If an employee signed such an agreement, it would be considered unenforceable for being contrary to public policy.
If you're an employer in California with questions about how these laws could affect you, or a Bay Area employee who has been the victim of harassment or discriminatory treatment on the job, contact the knowledgeable and seasoned San Francisco area employment lawyers Richard Koss and Rand Stephens for a consultation, in Antioch at 925-757-1700, or in Redwood City at 650-722-7046.