New California Bill Seeks to Ban Hair Discrimination in Workplace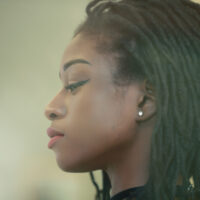 Workplace discrimination can take many forms, from the overtly discriminatory to the more subtle. One area that has been gaining attention recently is actual or perceived discriminatory behavior based on appearance. More specifically, workplaces that mandate certain hairstyles of their employees have been accused of using neutral-sounding appearance requirements that in reality prohibit the natural hairstyle of many African Americans, particularly women. California legislators have proposed a new bill that specifically targets discrimination based on hairstyle limitations. Read on to learn about the new law that bans hair discrimination, and contact an experienced California labor and employment lawyer with any questions about how this law could affect you or your organization.
Senate Bill 188: Ban Discrimination of Racial Traits Including Hairstyle
Introduced on January 31, 2019 by Sen. Holly Mitchell, Senate Bill 188 proposes to modify California's Fair Employment and Housing Act (FEHA). FEHA is California's primary law that provides employees with protection from workplace discrimination, retaliation, and harassment. FEHA prohibits workplace discrimination based on race. SB 188 would add two provisions to the definitions section of FEHA: The first would expand "Race" to include "traits historically associated with race, including, but not limited to, hair texture and protective hairstyles." The second defines "protective hairstyles" to include, non-exclusively, hairstyles such as "braids, locks, and twists."
Hairstyles such as braids and dreadlocks are often more compliant with the natural texture of the hair of African American women. Straight hair, which some employee appearance policies demand, can require the use of harmful chemicals or hair care tools. Advocates claim that it is a form of discrimination to formally or even informally assert that hairstyles such as braids or locks are not "professional," when they are simply the kind of styles that are consistent with the natural hairstyle of people with certain ethnic makeups. SB 188 provides redress for employees who would assert these claims.
Response to Case – EEOC v. Catastrophe Management Solutions
The new law may be in part a response to recent federal circuit precedent that did not recognize hairstyle as part of Title VII's protections. In a 2016 decision on a case titled EEOC v. Catastrophe Management Solutions, the Eleventh Circuit determined that requiring a female African American employee to cut her dreadlocks as a condition of a job offer was not intentional discrimination prohibited by Title VII. The United States Supreme Court refused to take up the case, leaving the circuit court decision as the last word on the subject. The circuit court did note that the plaintiffs had not argued that there was a disparate impact of the policy that specifically harmed certain applicants based on race, and limited its holding to a lack of intentional discrimination; this allows that other cases might be brought even in that circuit based on hairstyle limitation policies.
Accommodation meant to limit discrimination based on hairstyle has appeared in other areas of U.S. law in recent years. The U.S. Army recently modified its grooming and appearance policies to better accommodate the hair types of many African American women. In 2017, the Army revised AR 670-1 to specifically allow "locks and twists," which affects an estimated 26,000 black servicewomen. The U.S. Marine Corps made similar modifications to its policies in 2015.
If you are a San Francisco employer or employee needing personal assistance navigating the current rules on discrimination, revising company policies or pursuing a discrimination claim, contact the Richard Koss Bay Area employment law attorneys at 650-722-7046 on the San Francisco Peninsula, or 925-757-1700 in the East Bay.