New California Employment Laws Taking Effect in 2018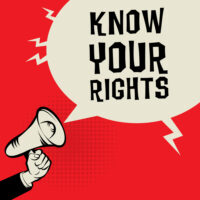 2017 brought yet another set of interesting changes to California employment laws. As of January 1, 2018, a number of these laws take effect and could affect your rights as an employee or your duties as a California employer. Read on to learn about new laws affecting California businesses in 2018, and contact a seasoned Bay Area employment lawyer to find out more about what these laws could mean for you.
Increase to California's minimum wage
Following the trend of a number of large cities across the state, including San Francisco and Los Angeles, a new statewide minimum wage takes effect on January 1, 2018. Workers for employers with 26 or more employees will now earn a minimum of $11.00 per hour, and employees of smaller companies will be entitled to earn $10.50 per hour. Many cities have set their own new minimum wage at a higher rate than the statewide minimums, so check your local laws to find out what wage applies to you.
Ban the Box Law
As of January 1, 2018, California employers with five or more employees may no longer ask about criminal convictions on employment applications or before making a conditional offer of employment. If employers conduct a background check, they may not consider or disseminate information about arrests that didn't lead to conviction; nor convictions that were sealed, expunged, or nullified in some other way, nor participation in a diversion program.
Parental leave act
California employers with between 20 and 49 employees will be required to offer the same amount of unpaid leave as is required for larger employers under the federal Family and Medical Leave Act (FMLA). Under the law, workers who wish to take leave to bond with a newborn, foster, or adopted child in the first year of their life or after placement may take up to 12 weeks of unpaid, job-protected leave. Workers will need to have worked at least 1,250 hours in the prior year to be entitled to take the leave. Employers will be obligated to maintain health insurance coverage during this time, but they are not obligated to offer pay during this leave period. However, employees are entitled to use accrued sick leave and vacation time during their protected leave.
For assistance with questions regarding your rights and duties under California employment law, or if you feel that you have been the victim of wrongful termination, contact the seasoned and knowledgeable California labor and employment attorneys Richard Koss and Rand Stephens for a consultation, in Antioch at 925-757-1700, or in Redwood City at 650-722-7046.