Paternity Leave in CA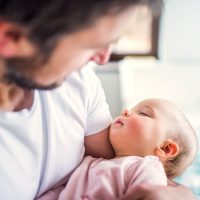 Historically, parental leave laws skewed heavily toward providing leave for mothers but very little for fathers. Mothers certainly need the time off; pregnancy and birth are extremely taxing, and those early months with new infants are crucial. Fathers, however, provide an important role as well. Many fathers also wish to spend those early months with their new children, to bond as well as to share the burden of parental tasks. In recent years, certain parts of the United States have joined other countries around the world in recognizing the importance of paternity leave to the growth of a family.
How does paternity leave work in California? Are companies left to their own devices, or does the state require employers to provide leave for both parents? Continue reading for a discussion of paternity leave and call our Bay Area labor law attorney for dedicated advice and representation.
Family Leave Laws and Paternity Leave
New fathers can take leave to care for a new infant under the terms of California and federal family and medical leave laws. Employees have the right to take up to 12 weeks of unpaid family leave to do any of the following:
Bond or connect with a new child, whether newly born to, adopted by, or placed in foster care with the employee
Care for a family member with a serious health condition
Obtain treatment for a serious health condition
Family leave is not exactly paternity leave, most notably because employers are not required to pay employees during such leave. Covered employers are, however, required to allow new fathers to take up to 12 weeks of leave, keeping their jobs open and refraining from retaliation against an employee for exercising that right. All 12 weeks must be taken within one year of the birth/adoption of the new child but need not all be taken at once.
Who Is Eligible for Family Medical Leave in California?
Family leave is guaranteed by the California Family Rights Act (CFRA). The CFRA applies to most, but not all, employers in California. To be eligible for child bonding leave:
The employer must have at least five employees (i.e., be a "covered employer").
The employee must have been employed with the company for more than one year prior to the leave.
The employee must have worked at least 1,250 hours for that employer in the prior year.
Independent contractors are generally not guaranteed child bonding leave.
Paid Vacations and Paternity Leave
Although CFRA does not guarantee paid leave, employees have the right to use other accrued leave to receive payment. During family leave, employees can choose to use accrued sick leave, vacation leave, and any other paid time off in order to receive a paycheck.
Employer-Specific Policies
Employers may have their own policies that provide more generous paid leave for mothers and fathers. Additionally, federal employees are guaranteed 12 weeks of paid parental leave.
California's Paid Family Leave Fund
Eligible employees who take time off to care for a new child might also qualify for California's Paid Family Leave (PFL) program. PFL is not extra leave, but rather a state-provided benefit, compensating eligible employees who need to take time off from work in order to deal with a medical issue or bond with a newborn, adopted, or newly fostered child. Eligible employees can receive partial pay for up to eight weeks, provided they have paid into State Disability Insurance (SDI) and have not already used up their PFL time for the year.
If you are an employee or employer with a parental leave dispute, a wage & hour issue, a retaliation claim, or other employee rights concerns in San Francisco or throughout the Bay Area, contact the thorough and experienced California employment law attorney Richard Koss for assistance.