Uber Beset by Claims of Gender Discrimination and Harassment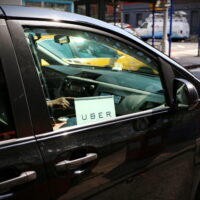 Ride-sharing app Uber has long struggled with its reputation for treating its drivers poorly. According to new reports from its corporate staff, the Silicon Valley giant also fails to provide its full-time employees with safe and equal treatment on the job.
Accounts of the harassment and unfair treatment faced by Uber employees began to emerge when a woman who worked as a software engineer at the company published an account of her time there. Susan Fowler began working for Uber in November of 2015, and encountered sexually harassing behavior almost immediately. On her first official day on her team, her manager sent her sexually explicit messages over chat, attempting to convince her to have sex with him. Fowler reported the incident to her HR representative, assuming the issue would be quickly and effectively addressed.
Unfortunately, Fowler's reports were responded to with claims that the manager in question was a "high performer" and that upper management felt uncomfortable punishing the man for what was presumably a one-time mistake. Fowler was told by HR and her upper managers to either find a new team to work with at Uber, or remain on her current team and accept what would likely be a bad performance review when the time came. Management said that there would be no way for her to avoid accepting the poor performance review that would come in retaliation for her complaints. When Fowler pointed out the retaliatory nature of receiving a poor performance review for reporting harassment, she was told that it wasn't retaliation if she was "given an option" to switch to a different team.
Subsequent investigations into Uber corporate culture revealed that many other employees have had similarly troubled experiences at the company. Through speaking with fellow employees, Fowler discovered that numerous women had been propositioned by the manager who had approached her, but were all told by HR that it was the first complaint they had received, and that nothing could be done. The New York Times conducted its own research on the company and found that many women had complained about being groped, propositioned, and threatened with negative consequences if they didn't become sexually involved with managers. At least three women in two countries have so far filed sexual harassment lawsuits against the California company.
If you are a California employee experiencing harassment or discrimination in the workplace based on your sex, race, national origin, religion, disability, or retaliation for complaining about harassment or discrimination, or if you are an employer responding to these claims, seek help from the experienced and knowledgeable Bay Area employment attorneys Richard Koss and Rand Stephens for a consultation, in Redwood City at 650-722-7046, or in Antioch at 925-757-1700.