What to Do if an Employer Rejects FMLA/CFRA Leave?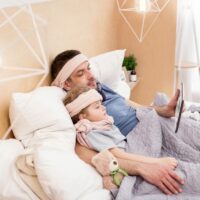 Workers in California are entitled to take job-protected leave to attend to medical issues affecting themselves and qualifying family members. Workers are guaranteed these protections by overlapping, but distinct, federal and state employee protection laws. If your employer denies you your legally-protected leave, you have certain legal rights and remedies. Continue reading to learn about your options for relief when denied leave under the Family and Medical Leave Act or the California Family Rights Act, and reach out to a compassionate California family and medical leave lawyer with any questions or for help with an employment-related matter.
FMLA and CFRA
The Family and Medical Leave Act (FMLA) is a federal law that entitles eligible employees to take unpaid, job-protected leave for certain medical and family-related reasons while continuing to receive healthcare coverage. Covered workers are entitled to 12 weeks of unpaid, job-protected leave per year for reasons such as childbirth and caring for a newborn, caring for an immediate family member, and health issues preventing the employee from working. FMLA applies to all public agencies, all primary and secondary schools, and private companies with 50 or more employees who work within a 75-mile radius and have worked 1,250 hours within the prior year.
The California Family Rights Act (CFRA) is a California state law that provides much the same benefits for California workers, except that it is now far more expansive than the FMLA. CFRA applies to employers with five or more employees, significantly expanding its reach beyond FMLA. CFRA has also effectively eliminated the 75-mile radius requirement. CFRA also offers expanded protections for employees, including by extending covered family members (CFRA covers grandchildren, children of any age, domestic partners, and grandparents). CFRA does not cover pregnancy, but pregnant workers have other, more robust leave rights.
Remedies for Workers Denied Leave
If you are denied leave guaranteed under FMLA or CFRA, you have rights. Under CFRA, a worker denied protected leave can file a complaint with California's Department of Fair Employment and Housing (DFEH), within three years of the wrongful denial or discrimination. The employee can also file a civil claim in court upon receipt of a right to sue from the DFEH. Different statutes apply to the FMLA.
An employee denied leave under CFRA can seek the following remedies:
Lost wages, benefits, and other forms of compensation resulting from the wrongful denial
Interest on any lost wages or other compensation
Attorney fees and litigation costs
Job reinstatement
Reimbursement for financial damages suffered as a result of the denial
Damages for emotional distress
If you are denied protected leave, you should first notify your employer that you have the legal right to take leave and give them the opportunity to reconsider. We recommend you make these notifications in writing. If they persist in denying you your legally-guaranteed leave, talk to an employment attorney to discuss your options for obtaining relief.
If you are a San Francisco employee or employer in need of advice or representation concerning family and medical leave, retaliation, whistleblower protections, workplace discrimination, or other California labor law issues, contact the Richard Koss Bay Area employment law attorneys at 650-722-7046 on the San Francisco Peninsula, or 925-757-1700 in the East Bay.