Update: Labor Board Determines that Uber Driver Is an Employee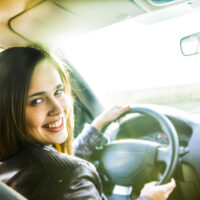 In a previous blog post, we discussed two lawsuits currently pending before San Francisco courts regarding Uber and Lyft, respectively (see Are you an Uber Employee?, posted April 7, 2015). In each case, drivers for those companies are attempting to make a case that, while the company regards them as independent contractors, they are in fact employees of the company. Being declared an employee would bring with it a great number of rights, including a right to be paid a minimum hourly wage and overtime, a right to medical leave, workers' compensation and unemployment, and, importantly in this context, a right to have expenses reimbursed, such as gasoline and car maintenance.
A recent decision by the California Labor Commissioner's Office could have a reverberating impact on these California lawsuits, and across the country. The Commissioner's Office, hearing the case of Barbara Ann Berwick, determined that the former Uber driver should indeed be classified as an employee of Uber, rather than an independent contractor. The Labor Commissioner awarded Berwick $4,152.20 in costs and expenses she incurred while driving for Uber last year. Uber has stated its intent to appeal the decision.
While Uber has successfully argued that its drivers are independent contractors in a number of other states, this decision may have a more widespread impact on future definitions of whether the drivers are employees, since the Commissioner's Office went into detail on what informed their decision. The decision pointed out that, while Uber argues that it's only a platform that connects drivers and passengers, the company is, in fact, "involved in every aspect of the operation." The decision pointed out that, while Berwick maintained a great deal of freedom, Uber retained all necessary control by finding the passengers needing rides and providing the drivers to the passengers. The decision also noted that Uber gave its drivers special phones to use while working as an Uber driver, and would deactivate the drivers should they remain inactive for 180 days. Additionally, the decision pointed out that an employee/employer relationship should be found in situations like this where the individual's services are "integral" to the company's business model, without which Uber's business "would not exist." Clearly, the services of a driver are necessary to the functioning of Uber, as the company's sole function is providing transportation to passengers.
While this decision is limited only to Berwick's employment with Uber, it does not appear that the Commissioner's decision was affected by many facts or issues unique to Berwick's case, and could prove influential in future claims filed with the Labor Commissioner, and in California courts.